Specializing in the Breeding, Training, & Selling of Connemaras and Sport Horses
HCH Stallions STANDING at stud. 
All foals sired by any one of the HCH stallions are registerable in one of the American Connemara Pony Society registries.
*COUD'POKER TARTIFUME 2012 Bay Purebred Connemara stallion (Westide Mirah II x Quitus De La Loue x Don Juan x Naughty Van Graaf Janshof) - Competing Intermediate Eventing and FEI 2*,  1.20 m jumping.  Cooper has completed both a 2*S and a 2*L and qualified for 3* S.  Fresh cooled semen available.  
*ARDCELTIC ART Purebred Connemara Stallion - 3* Eventing and 4th level dressage - Frozen semen only available.
*OMS MACHNO FEAR DUN  2015 Buckskin Approved German Riding Pony Stallion with Westfalen NA as well as ISR Oldenburg Sport Pony Stallion (Machno Carwyn x Templebready Fear Bui). All foals registerable with Connemara or Welsh registries.  Fresh cooled semen available. 
DEVON RIDGE OLIVER ART 2020 Heterozygous grey Connemara purebred colt (*ArdCeltic Art x Bantry Bays Dillon) available after 2023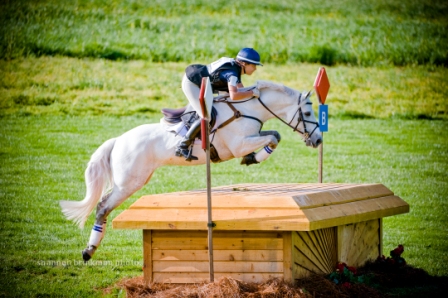 Welcome to HiddenCreekHorses.com
We are a family-operated farm in Alpharetta, Georgia specializing in starting and bringing along Sport Horse Prospects - including Purebred Connemaras, Connemara Crosses, and Irish Sport horses.  

Coud"Poker Tartifume Stallion Facebook
ArdCeltic Art Offspring Group Facebook
OMS Machno Fear Dun (Marco) Facebook
Thank you for visiting our website.

678 491-0717 - Donna
770 841-5200 - Devon
Email: dmiller.hch@gmail.com

Magnificent bay Connemara stallion by Westide Mirah II out of a Dexter x Don Juan mare
Connemara Stallion Coud'Poker competing Preliminary
*ArdCeltic Art - Imported Purebred Connemara Stallion approved Weser Ems
Devon and Art Intermediate at the Fork 2012
*Additonal pictures of the Connemara Eventing Stallion
2020 Connemara colt by the late *ArdCeltic Art
Breeding information - collecting and shipping fresh cooled semen shipped AI and quality frozen
About Connemaras History and Origin of the Breed
Horses for sale at Hidden Creek Horses and In Utero foal options available
A short history of Hidden Creek Sport Horses and it's founders.
Contact Hidden Creek Sport Horses
Cooper's first foals are looking fantastic
These are our current competition horses. They are also our friends and companions and since they live with us, are our pets!
Irish Sport Pony at stud