Connemara Stallion
*ArdCeltic Art

N/HWSD
The Ultimate Sport Horse Stallion
2003 -2013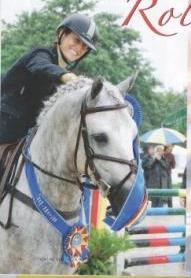 ISR/Oldenburg NA Sport Pony Division
Approved Lifetime Breeding License

Approved Weser EMs German Riding Pony Breeding Stallion

American Connemara Pony Society Inspected and Approved Stallion - Registration No. S 1766 XLIII

2003 Imported Connemara Stallion
By Monaghanstown Fionn by Abbeyleix Fionn by Ashfield Sparrow by Carna Bobby
Out of Moydow Lady by Murphy Rebel

**Competed at Intermediate and CCI*** Eventing with a Master Adult Amateur rider
and 4th Level Dressage with scores near 70%**

Above Picture From USEA Eventing Magazine Volume 37 Issue 5
Below picture from Mark Lehner (Hoofclix)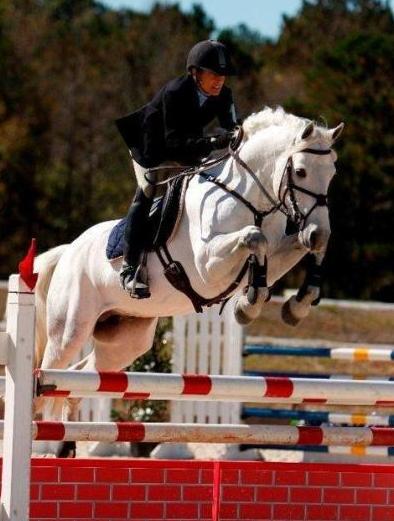 ****HIGHLIGHTS OF 2013***

Winner KY Classique Open Intermediate

September Poplar Place CIC** 3rd Place and #1 Amateur

.
Kentucky Classique OI Cross Country

****HIGHLIGHTS OF 2012****

Art's Amateur Rider was awarded 2012 USEA National Master Intermediate Rider of the year

2012 Jersey Fresh CCI** finished in 6th place and #1 placed Amateur

Solid Intermediate Level competitor finishing in the top 3 of his first two Intermediate outings this year.


Video from 2012 Jersey Fresh CCI2*

Ocala Winter 1 Intermediate XC

Ocala Winter 1 Intermediate XC (second half of course)

Devon and Art 2012 The Fork Intermediate - 3rd place

****HIGHLIGHTS OF 2011****
Art and his Amateur rider finished the year as 5th place Intermediate Master Adult Amateur on the USEA National Leaderboard
Art ran around solidly with good placings at 3 Intermediates and a CIC**.
****HIGHLIGHTS OF 2010****
USEF McKenna Award for highest placed Connemara at Preliminary and above
NATIONAL USEA AWARDS at Preliminary: 2nd Place Master Adult Amateur Rider; 5th Place Master Adult Rider (includes all US professionals at Preliminary)
1st Place Poplar Place Farm November HT Intermediate
3rd Place CCI* Florida Horse Park International Three Day event
2nd Place CIC*Chattahoochee Hills May Area Three Championships and Three Day Event
1st Place Preliminary Rider January Florida Horse Park
1st Place Open Preliminary August Full Gallop Farm
____________________________________________________

3rd and 4th Level Dressage Debut in West Palm Beach
Florida with Missy Ransehousen

Welcome Back to White Fences Dressage Show Feb. 27, 28 (Loxahatchee, FL, GAIG/USDF/USEF)
USEF Third Test 3 61.86% second place
USEF Fourth Test 1 66.74% Second Place
USEF Test of Choice Fourth Test 1 68.372 - First place

Palm Beach Dressage Derby March 5 - 7, Loxahatchee, FL, USDF/USEF
Third Test 2 - Open 69.23% first place
Third Test 1 - Open 67.94% first place

********HIGHLIGHTS OF 2009********

ACPS HORSE OF THE YEAR
ACPS/USEA Preliminary High Point Purebred of the year
USEA Area 3 Preliminary Championships
Reserve Champion
RMI USEF Recognized Show at the Park - Adult Amatuer Jumper Division Reserve Champion
Adult Amatuer High Score Award USDF/USEF Poplar Place June Dressage Show -
69.47% Second Level Test 1
First Test 4 Scores from Poplar Place Show

Second Test 1 Scores from Poplar Place Show



Chatt Hills CIC* Dressage and Cross Country

Dressage Video - Palm Beach Derby 3rd Level Test 2 - 69.2% - First Place

Dressage Video - White Fences 3rd Level Test 3 -Second Place

Dressage Video - White Fences USEF Test of Choice 4th Test 1 - 66.74% - First Place

Show Jumping Video - CCI* Florida International 3 Day Event, April 2010

VIDEO - POPLAR SCHOOLING SHOW - Intermediate Combined Test Show jumping (Video by Randy Rease)
---
Video Sept Poplar Place HT Prelim Show Jumping 2nd out of 17 (Video also by Randy Rease)

---
---
Photos by Hoofclix Photography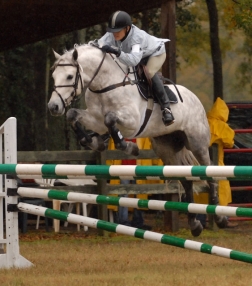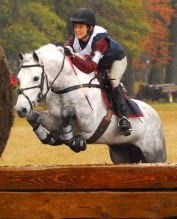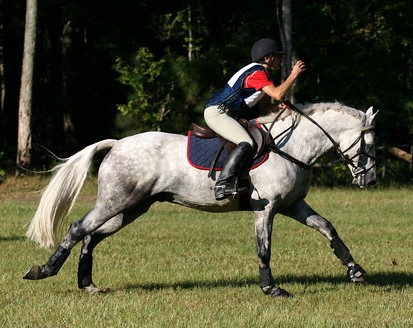 ---
---
Wills Park Jumper Show - Reserve Champion Adult Amatuer - May 2009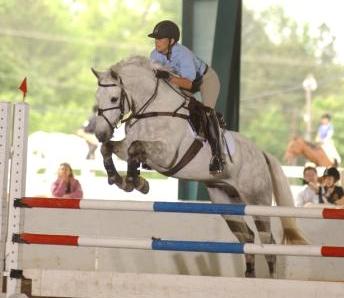 ---
---
2006 Champion ACPS Purebred In-hand Region 4
2007 ACPS/USEA National Purebred Horse of the year; Novice Eventing
2007 Spalding Labs USEA Young Event Horse Winner;

********HIGHLIGHTS OF 2008********

Champion - Wellpride/USEA American Eventing Championships - Training Amateur Division
Winner English Riding Supply Optimum Time Award
Florida Horse Park Training 3 Day
2nd Place and Winner Low Score Award
USEA Leaderboard Training Horse - 2nd Nationally
Area 3 High Point Champion Training Horse
ACPS/USEA National Winner Training Horse Eventing
ACPS Gold Medallion Eventing
ACPS Bronze Medallion Dressage (from only one recognized show!)
___________________________________________________________
2008 Irish Field Article

Art's 2008 Winning Dressage Test 23.7 - American Eventing Championships - USEA Training Test B
Video of Art - 2008 AECs Training Level (Dressage and Show Jumping)
---
---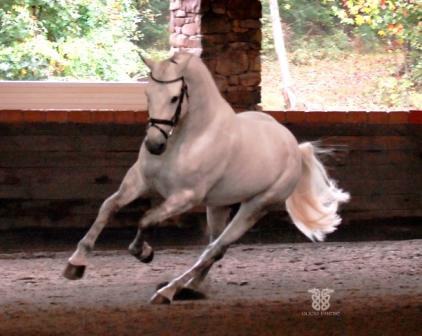 ---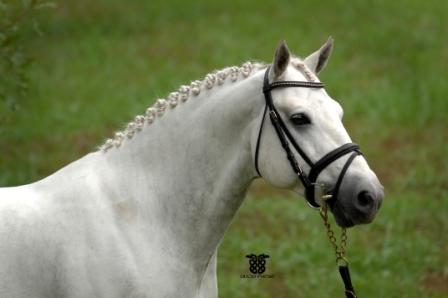 ---

>Pedigree >>
*Note - Art's sire Monaganstown Fionn, is a product of a line breeding to Carna Bobby with two very influential mares in his pedigree: Finola of Leam and Wise Sparrow

If you are considering breeding to produce a quality sport horse, let this page, the following page, and this link to Art's competition record speak for itself. If you want more information on Art, or our program, please use the "contact us" page and drop us a line or give us a call.
ArdCeltic Art - Competition Record

Art has been Coat Color tested at UC Davis - he does not carry the Cream Dilute gene.
---
---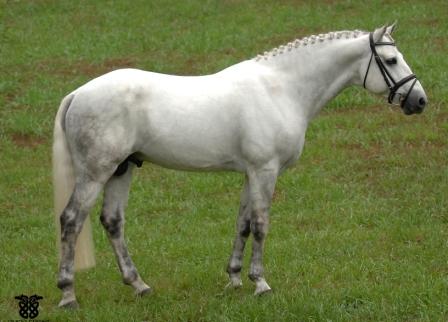 ---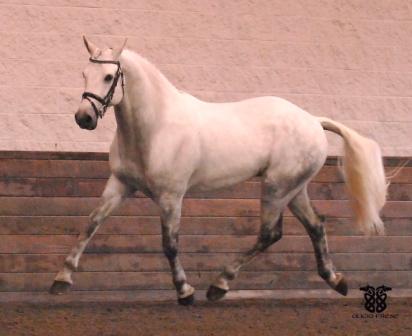 Above Photos GOV Oldenburg Inspections for Weser EMs Geraman Riding Pony
October, 2009 Shannodale Farm

---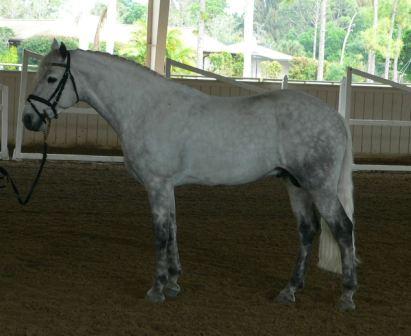 ISR/Oldenburg NA Inspections - Lady Jean Ranch, March 09
---
---
ART'S EVENTING DEBUT - WINTER 2007
ART'S PARTNER during the winter season was 14 year old DEVON BROWN
Below Photos - Art as a rising 4 yo with Devon Brown at his first show BN
---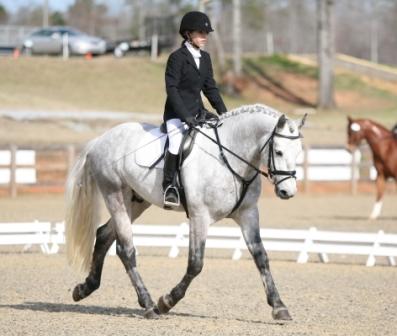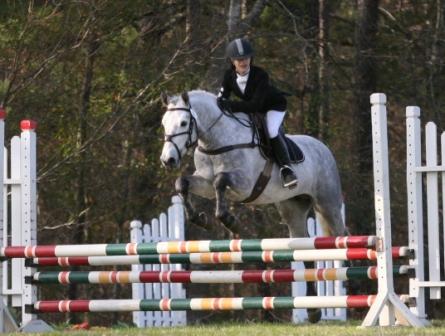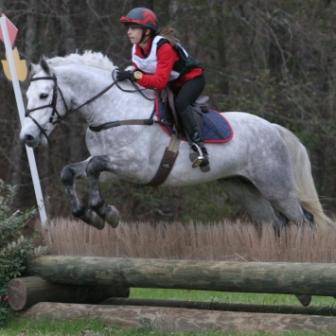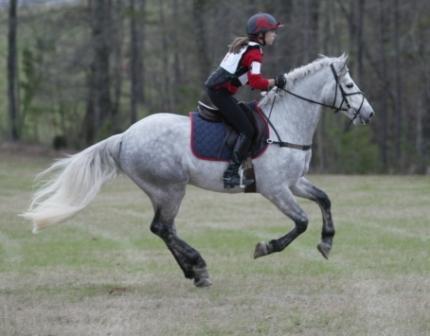 Photo by David Mullinix Photography

---
---
CLICK HERE FOR MORE PICTURES OF ART COMPETING TRAINING AND PRELIMINARY